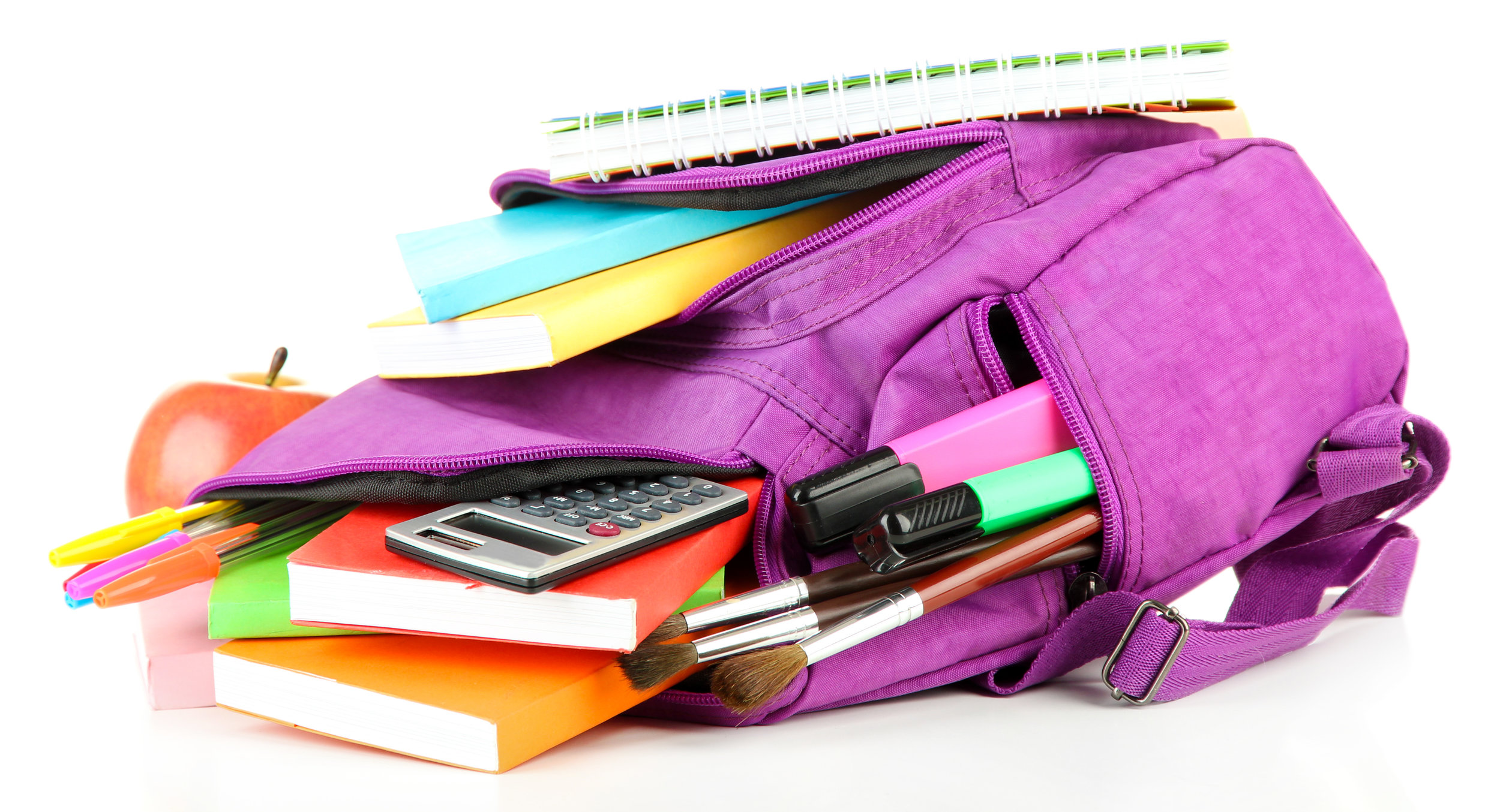 TCCS Annual School Supplies Drive
Colecta Anual para los útiles escolares de TCCS
2019-2020 Goal: $11,000 & 100% Participation
No Hassle School Supplies!
Continuing a tradition at TCCS, the Parent Association is providing a grant to the school for school supplies. This provides ALL TCCS students and teachers with the supplies they need for a successful school year. As a bonus, you don't need to worry about school lists or shopping!
But we do need your help
The Parent Association collects money from TCCS families to provide this grant. This is not a fundraising activity for the PA – it is a contribution to cover the cost of the supplies for your child/children.
Recommended Contribution
This year, we are recommending a contribution range of $25-100 PER CHILD. Please make your contribution based on the number of children you have who attend TCCS (example, if you have two children at TCCS consider donating: $50 x 2 = $100). This will cover the supplies for your child/children, and help other families who may not have as much to give. **Please keep in mind that when purchased individually, the average cost of school supplies is well over $100 per child** However, the PA instead uses your contributions to purchase school supplies in bulk at a discounted rate allowing TCCS families to receive the supplies they need while saving you TIME and MONEY!
What is Included
This grant covers all the general school supply items that the teacher requests, like notebooks, pens and paper, glue, tissues, and much more!
What is Not Included
Personal items for your child such as backpacks, lunchboxes, water bottles, and such items are not included in this program and need to be provided separately.
We are aiming for 100% participation this year
**Please give what you can!**
Ways to Donate
Please mark on ALL forms of payment "SCHOOL SUPPLIES" along with your child's name and grade!
THANK YOU FOR YOUR SUPPORT!
¡Útiles escolares sin molestias!
Continuando una tradición en TCCS, la Asociación de Padres otorga una concesión monetaria a la escuela para suplir los útiles escolares. Esto provee A TODOS los estudiantes y profesores de TCCS con los útiles que necesitan para un exitoso año escolar. Como beneficio adicional, ¡Usted no tiene que preocuparse por lista de útiles escolares y compras!
Pero necesitamos de su cooperación
La Asociación de Padres colecta el dinero de las familias de TCCS para proveer esta beneficencia. Esta no es una actividad para recaudar fondos para la Asociación de Padres – Esto es una contribución para cubrir el costo de los útiles escolares para sus hijos/as.
Contribución Recomendada
Este año, nosotros recomendamos un rango de $25-100 Por Cada niño/a. Por favor haga su contribución basada en la cantidad de niños que usted tiene asistiendo a TCCS (por ejemplo, si usted tiene dos niños en TCCS considere aportar: $50 x 2 = $100). De esta manera se cubren los gastos de los útiles para sus hijos/as, y ayuda a otras familias que tienen menos. **Por favor tenga en cuenta que cuando se hacen compras individuales, el costo promedio es $100 por cada niño** ¡Sin embargo, la Asociación de Padres usa su contribución para comprar útiles escolares al por mayor, a precio de descuento permitiéndole a las familias de TCCS recibir los útiles que necesitan y al mismo tiempo ahorrándole su TIEMPO Y DINERO!
Que está incluido
Esta concesion cubre todos los útiles escolares que los profesores requieren, como libretas, boligrafos, papel, pegamento, pañuelos desechables, y mucho mas!
Que no está incluido
Artículos personales para su hijo/a como mochilas, loncheras, termos para agua, y/o cualquier otro de su preferencia no están incluidos en el programa y necesitarían ser proveídos por usted.
Nuestra meta es 100% de participación este año
**Por favor aporte tanto como usted pueda!**
Vias para donar
¡Por favor indique en CUALQUIER forma de pago "SCHOOL SUPPLIES" conjuntamente con el nombre de su hijo y grado!

¡Muchas gracias por su apoyo!